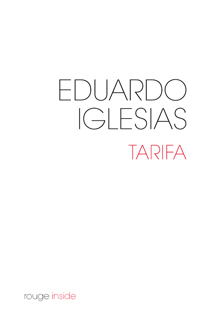 Tarifa
Eduardo Iglesias
Roman traduit de l'espagnol par William Soler
Format 14 x 21 cm
150 pages
15 euros
ISBN
:
viagra and flomax 978-2-918226-08-6


SORTIE LE 5 MAI

À l'extrême sud de cialis l'Espagne, la que es cialis 20mg ville de Tarifa fait http://buycialisonline-topstore.com/ face au http://genericcialis-2getrx.com/ Maroc, à Tanger. Une frontière quasi infranchissable entre
deux otcviagra-norxpharmacy.com mondes que tout oppose : sur ses plages échouent les corps noyés des viagraonline-4betterlife immigrants purchase cheap cialis soft tabs clandestins mais brillent les voiles de kite-surf des touristes européens. Iglesias nous plonge dans cet univers de contraste à travers une galerie de portraits, autour
viagraonline-4betterlife de la figure de Max, http://femaleviagra-cheaprxstore.com/ qui tient une auberge en bord de mer et aura affaire à la mafia online pharmacy lortab des passeurs pour avoir cialis vidal aidé des is viagra over the counter at realviagraforsale-rxonline walmart clandestins.
Mais personne n'est clair online pharmacy dans ce monde cialis drugs online de trafiquants, sildenafil citrate 100mg de policiers et de surfeurs…

Une order cialis online canada intrigue policière trépidante, au milieu des paysages que es la pastilla cialis du détroit de Gibraltar, servie par une
écriture rythmée, à l'image d'un roman d'aventure populaire, où se glissent des fragments de vie, de poésie et une réflexion sur un sujet d'actualité cialis pills canada
brûlant.
Tous nos livres